[Home] [Table of Contents] [Comments]


Frequently Asked Questions
about the Turkish Language
and Turkey and the Turkish people...


Big, new...
Commercial-Free
LPT on CD -- Edition 5.0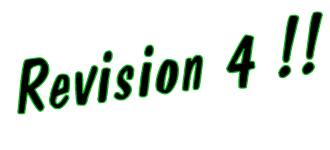 ---
---
In addition to check/cheque,
money order,
and bank transfer
methods of purchase,
we now also accept
international credit card payments

for the following countries...
---
---
---
Search the web here...
---
---
---
LPT's 'Frequently Asked Questions' about the Turkish language...
Could you please provide a translation of the first short article on Kayahan and his wife?

Note: We've purposely tried not to 'smooth' the translation too much, so that you can get a feel for how a 'draft' translation might look.
~~~~~
[Under picture of wife Ipek]...
Heading: She took the baby and left the home
Kayahan's wife Ipek, the day that his new album came out said, "I've completely lost patience finally. I can't take any more of this." And she took daughter Gönül and returned to her father's house.
Headline: How many (wives) is this, Kayahan?
Kayahan (who married the younger 23-year-old Ipek Tüter and became a father 3 months ago) has been left by his wife.
Ipek took daughter Gönül and returned to her father's home in Istanbul. Close friends (saying that she's definitely decided to divorce this time) said, "And she has left home before, because of incompatibility."
Close friends saying that she was sure to divorce this time said, "It's been a long time since she passed a day without arguing. Ipek's patience has been completely exhausted. She has left home at other past times but this time she won't be returning."





Please email us and tell us how we can improve the Learning Practical Turkish Web site.