Hülya Redux
The cameraman has obviously
lain in wait
for this
free kick
(see
frikige yatmak
)...
but it seems also that Hülya willingly posed for it (see
frikik vermek
).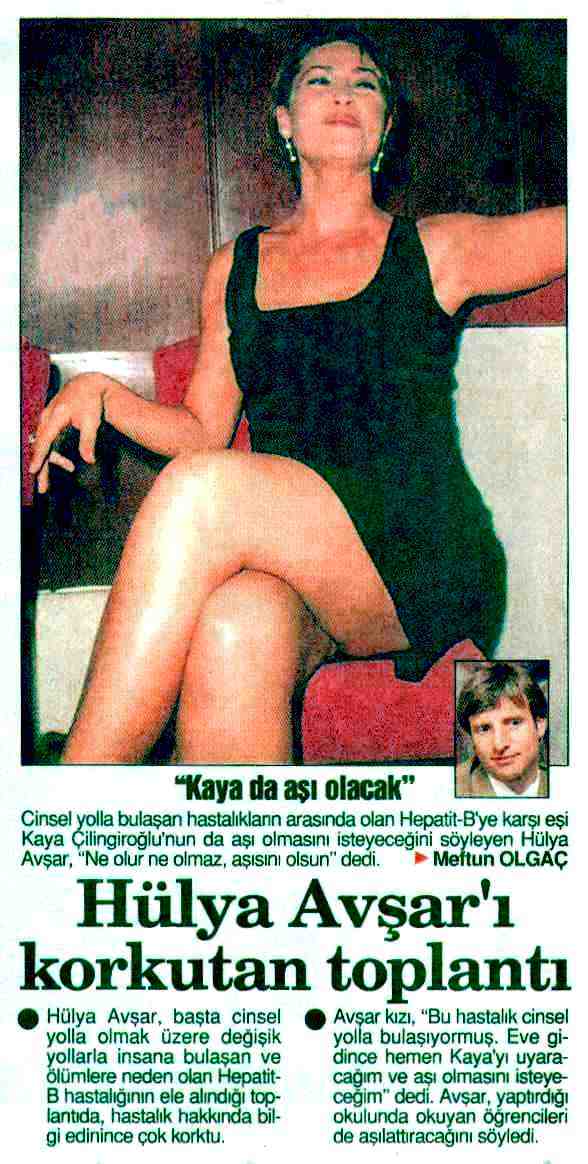 Editor's note:
When Hülya attended a public-service seminar concerning sexually-transmitted diseases,
she was stunned to learn about the dangers of Hepatitis-B.
And, at a press conference after the meeting, she seemed to acknowledge that
hubby Kaya Çilingiroglu (see pictured inset) might be at risk.
She said she'd warn Kaya
[who's had at least one messy 'affair' that we know of,
when he felt neglected and over-shadowed by his super-star wife]
as soon as she returned home...
"One way or the other, he's going to have the vaccination," she said...
We guess she felt obliged to strike the pretty pose you see above,
in order to make her point!...
---
Comment under picture:
And Kaya will have the vaccination
Mini-article headline...
The meeting that scared Hülya Avsar
If you'd like a full translation of the short article above,
just drop us a line...
---
Thanks to:
Gözcu/Asabi Gazetesi, Gerçek YayIncIlIk A. S.
(Mehmet Ali YalçIndag, Owner)
17 October 2001
---