[Home] [Table of Contents] [Comments]


Other Sites of Turkish Interest...
For additional entertaining browsing...

New Links for LPT Edition 5.0

Gülçin Gökoglu's Groovy Turkish Learning Site -- you'll love her grammatical explanations!
Hürriyet -- a popular Turkish daily newspaper
Sabah -- another popular Turkish daily newspaper
Aktüel -- a popular Turkish monthly magazine
Tombak -- a popular Turkish history magazine
Turkish Language and Culture, an electronic magazine
---

The UK School Zone, which describes LPT as "the key resource for anyone learning the Turkish language..."
The OpenHere Search Engine -- that kindly chose to highlight our Habibullah historical detective/mystery stories...
A New Kind of Search Engine -- Find Websites of interest on the zoomable MapPlanet. Can you find the LPT website?
---
Turkish for kids -- with news, games, stories, and a fun house (with film clips and music)...
More Turkish for kids -- contact Layla Say, the PC Kid'slayf Editor at PCLife magazine...
---
Our friend Jan (in Belgium) is back -- with a brand new address and a brand new look !
---
Informational sites about Islam End of 'New Links for LPT Edition 5.0'
---
Resources -- General
Resources -- strictly language related
Johnnie Dunberg's Turkish Language Discussion Group
Neat! Turkish Language Quizzes
Ohio State's Turkish Language Studies Program -- offering language study books for sale
The Imagins Website -- offering a dictionary of the Turkic Language dialects
Dictionaries and Word Search Engines with Turkish-English components
Turkish Language Morphological Analyzer
Home of the Turkish Natural Language Processing Initiative
Spoken Turkish -- a comprehensive coverage of everyday words and phrases
Another source for everyday words and phrases
Princeton (USA) Turkish language tutor site
Turkish Language-related Website -- with a nice French Twist!

Turkish University Sites
Bilkent U -- one of several all-English language Universities -- this one in Ankara, with excellent archives
Mostly English Web Site at Ege University in Izmir, Turkey -- LPT 's birthing ISP !
Middle East Tech in Ankara -- Microsoft Mirror, UseNet hub, and more...

General Cultural
Darlene Finch's Blue Voyage Travel Page
Michael Knight's Pictorial Turkey
US Govt Advisory about driving in Turkey -- If it weren't so scary, it would be funny!
Food, Travel, Maps, History, etc.

Turkish Find-it -- the latest in a growing number of outstanding Turkish WWW Search Engines...
Nasreddin Hoca, Aksehir -- Stories a'plenty in Turkish and English, thanks to Erol Abit from the Hoca's home territory.
Nasreddin Hoca, Geneva -- More Hoca stories, thanks to Ioan Tenner, a Swiss management consultant.
Colin Edward's Page -- Colin has *Freeware* for Turkish Learners of English, plus...

Ara-Bul -- try this super Turkish WWW Search Engine, dedicated exclusively to Turkish-related sites (in all countries)

"World Food -- Turkey" -- book for sale, for people who live to eat, drink, and travel...
Our own collaborative (and definitive) work with Dani Valent on the yummy subject of Turkish nosh, published by Lonely Planet Publications. Found at Amazon.com in the USA or in the UK.

"Eat Smart in Turkey" -- book for sale, a traveller's guide to Turkish Food.
This book is the only 'serious' competition to our own collaborative World Food Guide -- Turkey with Dani Valent, published by Lonely Planet Publications, now on sale at bookstores everywhere.
American Research Institute in Turkey (ARIT) -- for the study of Turkey in the Humanities and Social Sciences...
Atatürk -- Homage to Turkey's George Washington

Mehmet Göktürk's large archive of Turkish Music (and Comedy) files
The Turkish Ministry for Foreign Affairs -- Has a ton of free Turkish Fonts, plus...
Reading Room for Turkish subjects
Turkish American Cultural Society of New England
Links to most if not all Web Sites in Turkey -- English and Turkish
Turkish Language Radio Days...
featuring RealAudio Sound!
[Note: Some of these sites don't operate round the clock,
and some don't have a wide Internet bandwidth, so
if at first you don't succeed...]

Voice of America -- Turkish Radio Service (Scroll down, then click on 'Sounds' to get the latest soundfiles in Turkish).

Deutsch Welle Radio -- News in Turkish (Click on "Türkçe radyo yayinimiz" or the Blue n' White icon).

America's First "Commercial" Turkish Radio Station -- It's open now!

(RealAudio test files now available! Click on "RealAudio Deneme...")

Capital Radyo -- "Foreign" Pop Music, Turkish DJs (Click on the animated red disk...)

Akra FM -- broadcasting a conservative Turkish viewpoint (Click on "Deneme Canli Yayin")...

Northern Cyprus Radio -- "life goes on" broadcasting from a troubled land...

Site that highlights Turkish radio sites -- a bit uneven at the mo', but bound to improve...
Turkish Radio Hour Page for News and Culture -- Live radio on Saturdays at 17:00 PST -- in San Francisco, FM 90.3...

RealAudio Soundfile Player -- Frrreee!
Commercial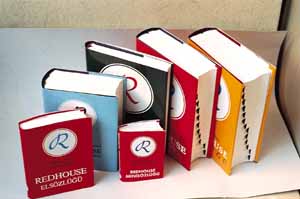 Redhouse Books -- the best Turkish-English-Turkish dictionaries available on this earth.
Pandora's Bookstore in Turkey -- a super Turkish book, tape, and CD buying service
Remzi Kitabevi -- another excellent Turkish book buying service
Hippocrene On-line bookstore with Turkish language products -- lacking in detail at the mo'
Amazon Books -- a Very fine WWW bookstore, with books on Turkish and Turkey
The Internet Bookshop -- another great WWW bookstore, almost 900,000 books available! Outstanding coverage of Islamic subjects
Blackwell's -- "World's Finest Academic Bookseller"
Albert Sarda's Language Software Page -- our friend Albert provides commercial products for Turkish Learners
The 'Talk Now' Language Software Site -- don't expect too much from the Turkish CD ROM product, it is very elementary...
Real Estate opportunities in Turkey
BBSTurk -- an excellent BBS in Izmir, Turkey with an English Language option -- 30-Day FREE Trial on request

Well-established Turkish Internet Service Providers

EgeNet -- Primary ISP for this site, friendly service, low prices, conjested at peak hours, but recommended highly.
EfesNet -- Izmir's Fastest now reasonably priced -- the backup ISP for the LPT website...
Suffers, at times, from lack of access lines.

SuperOnline -- competitively priced, a former ISP for the LPT website, until service slipped...

IhlasNet -- operated by an Islamic-principled firm

News Sources

Turkey's largest English language newspaper

News about Turkey at home and abroad

Turkish news-desk at the Washington POST

Only *some* Turkish-related content, but excellent sites nonetheless...

Lonely Planet Publications -- Home of 'our' Turkish Phrasebook -- Second Editon, published March 1999!!! Our Turkish Food Guide due out around Christmas 1999...

A Language Linguist's Site -- recently the Webmaster, Anthony, was featuring Türkçe...

Defense Language Institute Foreign Language Center (DLIFLC)

WWW Virtual Reference Sites -- the Source for Sources, Reference sites galore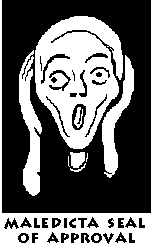 Reinhold Aman's Maledicta Press

maguns compass -- for Travel Advice and Companions to Turkey (or Timbuktu...)

PedagoNet -- An innovative search engine that facilitates the exchange of learning resources

Redzionne at Ulysse in Italy -- who plan to publish a Limited Edition of LPT soon (in December 1998 ?)

Friends...

SkrumpyJack's Comedy Pub -- coming to you from Adana, Turkey!

Kenneth's "All things Turkish"




Please email us and tell us how we can improve the Learning Practical Turkish Web site.