Fouled-up Flirting...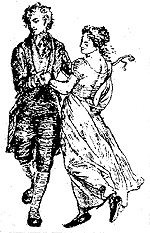 I am engaged to a very wonderful woman, Ceyda, and though she has had some patience with me, my experience in learning Turkish has been comparable to traffic in Istanbul, frustrating and slow.
However, with the help of your web site and many a Turkish arkadas, Turkish comes relatively easy to me now (of course with the help of a little RakI!).
I met Ceyda in an intensive English program in the states . . . actually I was her tutor! We pretty much hit it of from the start, however language was an obstacle in the beginning. I had some pretty embarrassing moments during our courtship. Here are two examples that I'd like to share so that other men perhaps may learn from my Turkish faux pas.
One of our favorite spots to frequent was a little hole-in-the-wall coffeehouse. One night while sitting on our favorite couch listening to some folk band, I took the romantic moment to snuggle up close and flirt. I gently caressed her face and I decided to "take her nose." This is a little game people play with kids where they pretend to grab the child's nose with their fingers and then stick their thumb in between their index and middle fingers while their hand is in a fist. Then the person creates the illusion that the tip of their thumb that is sticking out is actually the child's nose.
Well . . . needless to say that when I did this to her and started to say "I've got your nose!", her eyes widened with shock and she exclaimed, "SapIk, yah! What the hell are you doing?!!" Evidently, that same hand gesture is akin to "giving someone the finger" in Turkey. She later forgave me when I pleaded ignorance!
Some time later when I was studying Turkish in our first apartment, we were going over adjectives. I believe I was learning büyük, küçük, temiz, zayIf, sisman . . . etc. Well, I had to impress her, right? So, jokingly, I wanted to tell her that she was a fat woman. I told her, "Sensin sisme kadIn!" Again she gave me that wild-eyed stare and burst out laughing. Little did I know that I just called her an "inflatable woman." OOPS!
The moral of the stories are, when trying to flirt with a Turk, please be thorough in your research!
AF March '00